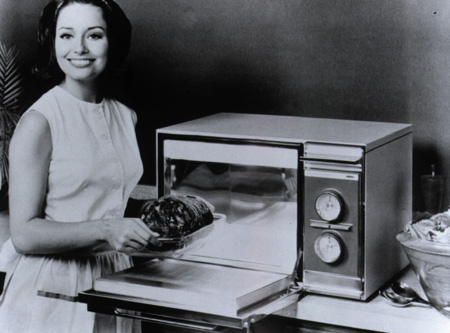 My electronic panel on my oven has gone completely black, the oven is taking twice as long to cook things as it should, and the convection feature died several years ago. I'm a little concerned about the safety of cooking food when the temperature doesn't seem to be getting much hotter than the girls' Easy Bake Oven. And, considering I had to replace the electronic panel three years ago and it only has a 90-day warranty, I'm leaning toward just buying a brand new oven. Kevin, on the other hand, thinks I should be able to adjust my recipes to make the oven last a little longer. An excerpt of our most recent conversation:
Me: How can I cook if I don't know what temperature the oven is at?
Kevin: You know what numbers you've punched into the panel, right?
Me: The panel is black. I don't even know if the oven is on anymore.
Kevin: Can't you just stick your hand in there and see if it gets burned?
And on that note, I'll be visiting the Factory Builder Store this week to buy myself a new double oven with convection and a panel that has an extended warranty. There goes my hard-earned eBay money...